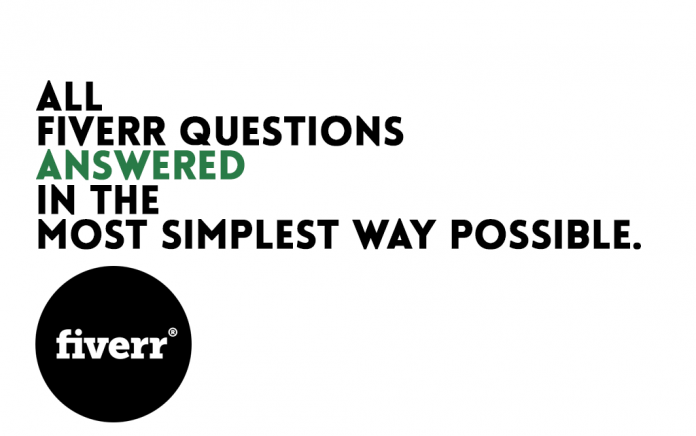 Each time I see a new Fiverr Question asked somewhere around the web, I research it or answer it with my own experience. If you're looking for somewhere where all your questions which you cannot ask anyone else are answered, then I think this is the best place for it.
Note: This blog post keeps updating anytime, please ask a question you have in the comments and I'll add an answer to it here.
Search for your question below:
What is Fiverr Gig Image Size?
The perfect size of a Fiverr Gig Image is 1024 x 642. If you create an image at this size, it will display completely when viewed from Profile or in the Search Results. Click here to download a white coloured Image with the appropriate Fiverr Gig Image size.
A Buyer Ordered By Mistake, What should I do?
Please Contact Fiverr Support. Select the below options when creating the request: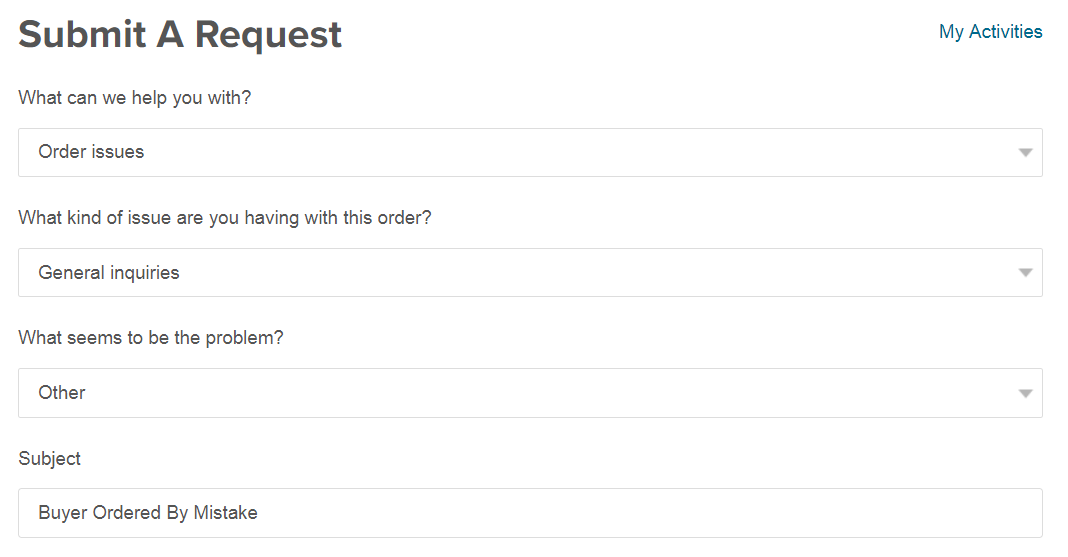 Your title can be a bit different, please make sure when you're writing the message to tell them that this is not your mistake that this order needs to be cancelled, therefore please make sure to not affect your order completion rate.
How is my Order Completion Rate being calculated?
It's the following formula:  ( Total Orders Completed / Total Orders Taken ) * 100.
For example, You took 50 orders in the last 60 days, out of which 5 were cancelled, so there are actually 45 orders completed. So 45 Completed / 50 Taken * 100 = 90%. Makes sense eh?
What links can I include in my Fiverr Gig Description?
I asked Fiverr about this myself and they answered me with the following links:
ammyy.com
blogspot.com
dafont.com
dailymotion.com
flickr.com
mixcloud.com
reverbnation.com
soundcloud.com
teamviewer.com
tumblr.com
vimeo.com
wetransfer.com
wikipedia.org
wordcounter.net
youtube.com
Can you promote Fiverr Gig using Facebook Paid Ads?
We all know that they don't allow promotion using Google Ads. But we can do this using the Facebook Ads (Although I haven't done this yet, I think this is useless to do for me.)
I asked them this and this is their answer: